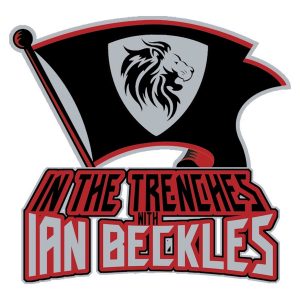 This week on "In The Trenches" presented by Hess Spinal, Ian Beckles continues to discuss the latest on the three game suspension for Tampa Bay Buccaneers quarterback Jameis Winston.
The suspension of Winston was announced by the NFL late last week and Ian gave his initial thoughts on the suspension on Friday's "Flava In Ya Ear." With a couple of days passing since the news dropped, Ian hits on a couple of other aspects of this suspension including how it's going to be interesting to see how Jameis handles this situation in front of the media at training camp.
Along with talking about the Jameis situation, Ian hits on other topics related to the Buccaneers and the NFL including the interview Gerald McCoy did on NFL Network, Ali Marpet moving to left guard, and the retirement of Kam Chancellor.
All of that and much more on this week's episode of "In The Trenches" and if you have a question for next week's podcast, send an email to Ian (IanBeckles@RadioInfluence.com).
Subscribe, Rate, and Review the podcast on Apple Podcasts, Stitcher, Google Play, and TuneIn Radio.
Follow Ian Beckles on Twitter: @IanBeckles
Podcast: Play in new window | Download | Embed