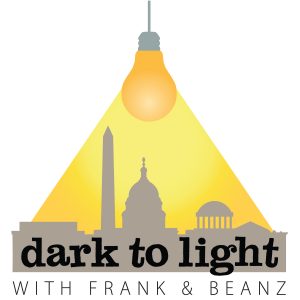 On this week's episode of "Dark to Light with Frank & Beanz," they take on what is becoming an all too serious topic nowadays on the internet and beyond – the divisive and violent rhetoric flung in the political world that has the potential for real world consequences.
Frank and Beanz dedicate this show to discussion about the horrific newsroom shooting that took place yesterday at the Capital Gazette in Annapolis, MD. as well as the quick jump to blame undertaken.
They have a serious and honest discussion about political ideology and coming together, while also sharing their honest feelings about what it all means. On a positive note, they discuss the #WalkAway Movement and it's effect on the majority. At the end, they speak about the extreme significance of the Supreme Court nominations and how midterms may or may not play into it.
All of this while basing a philosophical discussion on Milo Yiannopoulos and more on this week's "Dark to Light with Frank and Beanz."
SHOW LINKS:
Tracy's Twitter thread on Milo Yiannopoulos
Follow Tracy Beanz on Twitter and subscribe to her YouTube channel!
Follow Frank on Twitter, subscribe to his YouTube channel, and follow his solo podcast, Quite Frankly!
Subscribe to Dark To Light With Frank & Beanz on Apple Podcasts, Stitcher, TuneIn Radio, and Google Play!
Podcast: Play in new window | Download | Embed