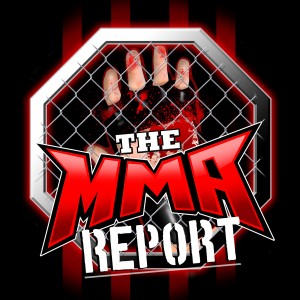 This week on The MMA Report Podcast, Jason Floyd and Daniel Galvan get you ready for Saturday's UFC 225 pay-per-view. Plus, Jason has interviews with two fighters that have fights on Friday as he chats with Ring of Combat featherweight champion Bill Algeo and LFA 42's Julius Anglickas.
Before they get to the interviews and the preview of UFC 225, Jason and Daniel kick off the podcast by recapping what happened last Friday night in Utica, New York at UFC Fight Night 131. From the tremendous knockout victory by Marlon Moraes in the main event to the dominating performance by lightweight prospect Gregor Gillespie in the co-main event, Jason and Daniel offer up their take on what they saw happen in upstate New York.
Following their recap of that UFC fight card, they look ahead to this weekend's UFC fight card. Both Jason and Daniel are looking forward to this fight card and they go down their entire lineup. They give you their picks for the five fights that will be part of the main card and tell you which fight they believe is flying under the radar.
Then it's on to the interview portion of the podcast as you will hear conversations Jason had earlier this week with Algeo and Anglickas. Algeo previews his Ring of Combat featherweight title defense against James Gonzalez, while Anglickas talks about his fight against Erick Murray at LFA 42.
After you hear those conversations, it's the weekly "Buy/Sell" segment as they guys hit on five MMA topics and one of the topics this week is about UFC fighter Andrea Lee. Upon the conclusion of the "Buy/Sell" segment, they preview Thursday's PFL 1 card that will air on NBCSN and discuss an article that appeared on MMA Junkie earlier this week about the early weigh-ins in mixed martial arts.
Thanks for listening to this week's podcast and be sure to subscribe, rate, and review the podcast.
Follow The MMA Report on Twitter and Facebook
Subscribe to the podcast on Apple Podcasts, Stitcher and Google Play
Podcast: Play in new window | Download | Embed