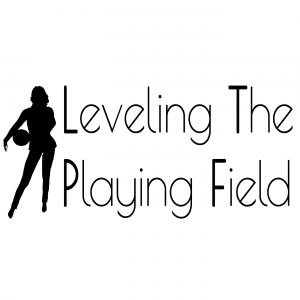 Bobbi-Sue is back! This week, she speaks to Nefertiti Walker, the Director of Diversity and Inclusion for the Isenberg School of Management and Assistant Professor for the McCormack Department of Sport Management at the University of Massachusetts. She is the co-chair of the Diversity Committee for the North American Society of Sport Management, a member of the espnW College Athletics Advisory Panel and the LGBT Sports Coalition Leadership Team. Nef has focused her research on Sport Organizational Behavior, Inclusion, and Equality (including intersectionality, gender issues) in Sport.
She is a former collegiate athlete having played basketball at Georgia Tech and Stetson University. She was selected as a WNBA Top-40 pre-draft selection in 2006 and was signed to play professionally in Bohn, Germany. Instead of playing pro ball, she decided to pursue a PhD. and has been inducted into the Stetson University Athletics Hall of Fame. She is currently working on various projects regarding inclusivity in intercollegiate sports.
The interview touches on a lot of the issues surrounding diversity, inclusivity, and intersectionality in sport including times when those issues impacted Nef's education and career.
Big thanks to FIU and Simple Contacts for sponsoring this episode!
If you're thinking of going to grad school, check out Florida International University's online graduate programs!
If you're in need of buying some new contacts, check out the special offer Simple Contacts is offering to Leveling The Playing Field listeners!
You can follow the podcast on Twitter, Facebook, and Instagram at @LTPFPod or check out the website at LTPFPod.com. Bobbi-Sue can be found on Twitter at @BobbiSue. Please send us your comments and thoughts. You can also email us at LTPFPod@gmail.com.
Don't forget to subscribe to the show on Apple Podcasts, Stitcher, TuneIn Radio, and Google Play!
Podcast: Play in new window | Download | Embed