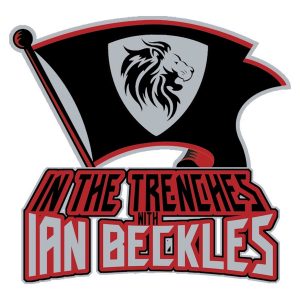 This week on "In The Trenches" presented by Hess Spinal, Ian Beckles kicks off this week's podcast by offering up his thoughts on the new NFL anthem policy that was announced last week by the league.
Ian touches on several aspects of this topic from how athletes are the only people judge by standing or not standing for the anthem and how current and retired members of the military living in South Tampa think about players kneeling while the anthem is playing.
Up next, Ian continues a conversation he started on this past Friday's episode of his other podcast on Radio Influence, "Flava In Ya Ear," about the piece Real Sports did on former Tampa Bay Buccaneers player Scot Brantley. While discussing the topic of concussions and long term health of players, Ian wonders why do fans not seem to care about the NFL not taking care of its former players.
After having a couple of other thoughts on that story, Ian moves on to the Tampa Bay Buccaneers and Vita Vea signing his rookie contract. With the addition of Vea to the roster, Ian talks about how the Bucs roster does look on paper and then he answers a pair of listener questions which were about most/least valuable positions on a football team and Buccaneers cornerback Vernon Hargreaves III.
Then in the final portion of this week's podcast, Ian hits on various news and notes around the NFL from Adrian Peterson and Dez Bryant still being free agents and former Buccaneers quarterback Josh Freeman announcing his retirement. All of that and much more on this week's episode of "In The Trenches" and if you have a question for next week's podcast, send an email to Ian (IanBeckles@RadioInfluence.com).
Subscribe, Rate, and Review the podcast on Apple Podcasts, Stitcher, Google Play, and TuneIn Radio.
Follow Ian Beckles on Twitter: @IanBeckles
Podcast: Play in new window | Download | Embed