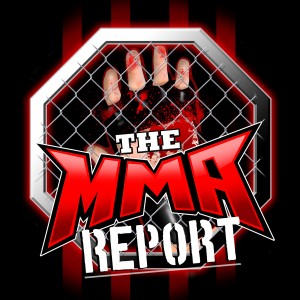 This week on The MMA Report Podcast, Jason and Daniel discuss the big news from Tuesday involving the UFC and Jason has interviews with Aaron Pico, Adam Piccolotti, and Pat Pytlik.
The podcast kicks off with the guys discussing the announcement made by the UFC on Tuesday that the promotion has signed a multi-year streaming agreement to have 15 live UFC events on ESPN +. Jason and Daniel discuss this announcement from various aspects, including what this could mean for the future of UFC Fight Pass.
After their discussion on that topic, they hit on a couple of topics before the interview portion of the podcast. Those topics include a tweet from FloCombat, the potential upcoming free agency for Michael Chandler, and could Golden Boy be getting into the MMA promotion business.
Then it's on to the interview portion of this week's podcast as Jason chats with Aaron Pico, Adam Piccolotti, and Pat Pytlik. Up first is Pico (45:31), to discuss his fight on Saturday at Bellator 199 against Lee Morrison. Following the interview with Pico, you hear Jason's conversation with Piccolotti (54:56) about his fight against Carrington Banks at Bellator 199. And in the final interview, Pytlik (1:04:22) previews his fight on Friday at Unified MMA 33 against Derek Boyle.
And in the final portion of this week's podcast, Jason and Daniel preview Saturday's UFC 224 and Bellator 199. They tell you their top five fights of the weekend, what fights are going under the radar, and the fighters they are interested in seeing compete this weekend.
Thanks for listening to this week's podcast and be sure to subscribe, rate, and review the podcast.
Follow The MMA Report on Twitter and Facebook
Subscribe to the podcast on Apple Podcasts, Stitcher and Google Play
Podcast: Play in new window | Download | Embed