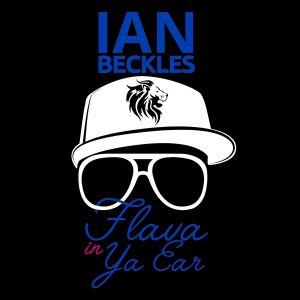 The first round of the NFL Draft took place on Thursday and the Tampa Bay Buccaneers continued to revamp their defensive line as they took University of Washington defensive tackle Vita Vea with the #12 pick and former Bucs offensive lineman Ian Beckles kicks off this episode of "Flava In Ya Ear" by discussing this pick.
Speaking of the NFL Draft, Ian also hits on the Cleveland Browns taking Oklahoma University quarterback Baker Mayfield with the number one pick and the racist tweets sent by University of Wyoming quarterback Josh Allen when he was a teenager. Ian tells you how that's going to go for Allen inside the Buffalo Bills locker room and how he's going to have to win over all of his new teammates.
Ian wraps up the NFL talk on this week's podcast by discussing if the Philadelphia Eagles will make a trip to the White House before next season and how President Donald Trump will react if the Eagles decide to not make a trip to our nations capital to visit the White House.
Up next, Ian talks about Bill Cosby being found guilty on Thursday and how no one should feel sorry for him. Other topics on this week's podcast include the University of Utah having a crying closet, the Golden State killer, teacher pay, Dr. Ronnie Jackson, and Kim Jong-Un.
All of that and much more on this week's episode of "Flava In Ya Ear" and if you have a question for next week's podcast, send an email to Ian (IanBeckles@RadioInfluence.com).
Follow Ian Beckles on Twitter and on Facebook.
For more information as to what Ian is up to, check out DignitaryRadio.com.
Subscribe to the show on Apple Podcasts, Stitcher, TuneIn Radio, and now on Google Play! 
Podcast: Play in new window | Download | Embed