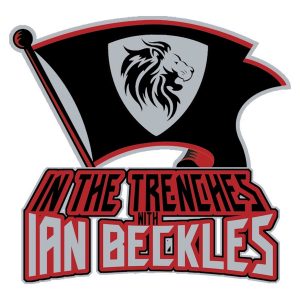 This week on "In The Trenches" presented by Hess Spinal, Ian gets you ready for this week's NFL Draft, which will start on Thursday with the first round from Dallas.
All of the talk with this year's draft has to do with the Quarterbacks that are likely to be picked in the top five picks and Ian talks about some of the players that could be drafted by the Tampa Bay Buccaneers with the seventh overall pick.
Following the NFL Draft talk, Ian gives his thoughts on some other Bucs and NFL news items including the comments that Buccaneers middle linebacker Kwon Alexander made about his teammate, defensive tackle Gerald McCoy.
All of that and much more on this week's episode of "In The Trenches" and if you have a question for next week's podcast, send an email to Ian (IanBeckles@RadioInfluence.com).
Subscribe, Rate, and Review the podcast on Apple Podcasts, Stitcher, Google Play, and TuneIn Radio.
Follow Ian Beckles on Twitter: @IanBeckles
Podcast: Play in new window | Download | Embed