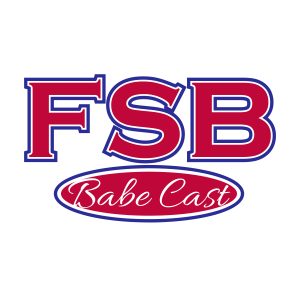 This week, The Fabulous Sports Babe is all about talking golf. With The Masters in the books, she talks about the unlikely winner of Patrick Reed, how the rumors exist of him not being very popular on the Tour due to his past, and she shares stories about prior winners Tom Watson and Mark O'Meara.
FSB talks about watching the Red Sox/Yankees series, which leads to a great story about how she forged a relationship with the late George Steinbrenner and attending a game in his suite with Reggie Jackson and Spike Lee.
Finally, she wraps up with a great story about her time in Seattle and the Seahawks allowing her to make a draft pick. Yes, it actually happened.
Thanks for listening and don't forget to rate and review the show on Apple Podcasts and Stitcher!
Follow The Fabulous Sports Babe on Twitter: @realsportsbabe
Subscribe to the show on Apple Podcasts, Stitcher, TuneIn Radio, and Google Play!
Podcast: Play in new window | Download | Embed