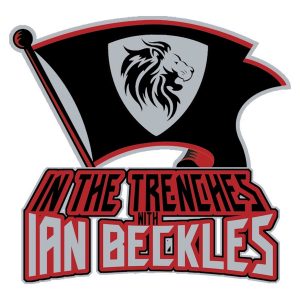 This week on "In The Trenches" presented by Hess Spinal, Ian Beckles is joined by Trevor Sikkema of Pewter Report to discuss what's been happening with the Tampa Bay Buccaneers and the upcoming 2018 NFL Draft.
At the beginning of their hour long conversation, Ian and Trevor discuss the stages of free agency with the Buccaneers and how free agency immediately changed for the team when General Manager Jason Licht acquired defensive end Jason Pierre-Paul from the New York Giants. While discussion this move, Ian answers a listener question about what happens inside a film room and do players hold each other accountable.
Then it's on to NFL Draft talk and Ian asks Trevor what he thinks the Buccaneers could be thinking with the seventh overall pick. Could the Buccaneers be thinking of trading out of the pick and with all of the free agency moves made by the team, will the Bucs mindset be draft the best player on the board, regardless of position. Also, Ian and Trevor discuss the Buccaneers saying they will be playing Ali Marpet at left guard and how important of a season this is for quarterback Jameis Winston.
All of that and much more on this week's episode of "In The Trenches" and if you have a question for next week's podcast, send an email to Ian (IanBeckles@RadioInfluence.com).
Subscribe, Rate, and Review the podcast on Apple Podcasts, Stitcher, Google Play, and TuneIn Radio.
Follow Ian Beckles on Twitter: @IanBeckles
Podcast: Play in new window | Download | Embed