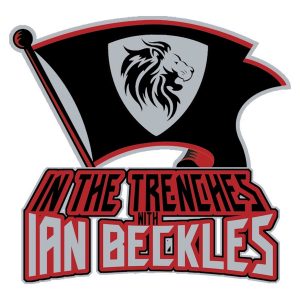 NFL Free Agency will officially begin this week and the Tampa Bay Buccaneers made a big move last week as they signed wide receiver Mike Evans to a 5 year contract extension and this week on "In The Trenches," former Buccaneers offensive lineman Ian Beckles talks about this move and what 2018 free agency could look like for the team.
Along with discussing the contract extension signed by Evans, Ian gives his thoughts on what they need to do this offseason. He mentions how 45 percent of the Philadelphia Eagles team last year was made up of free agents and how he just wants to see the Buccaneers go out and help make this team better next season.
All of that and much more on this week's episode of "In The Trenches" and if you have a question for next week's podcast, send an email to Ian (IanBeckles@RadioInfluence.com).
Subscribe, Rate, and Review the podcast on Apple Podcasts, Stitcher, Google Play, and TuneIn Radio.
Follow Ian Beckles on Twitter: @IanBeckles
Podcast: Play in new window | Download | Embed