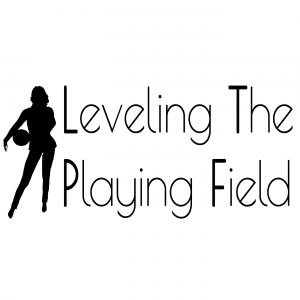 On this episode of Leveling The Playing Field, Bobbi-Sue interviews award-winning novelist, journalist, and essayist, Stacey May Fowles. Fowles is the author of the Baseball Life Advice e-newsletter. She released a book by the same name this past year which is an essay collection that looks at topics ranging from bat flips to bandwagoners, from the romance of spring training to the politics of booing. Stacey May is not afraid to broach the subjects of mental health, sexism, and other cultural issues related to baseball in her writing. This is a wide-ranging interview that touches on all these topics plus women in sports journalism, cute animals, and pregnancy aversions.
This episode is brought to you by EasyKicks, a new subscription service for kids shoes! For $20 a month, swap out your kids' shoes for a new pair no questions asked. Visit EasyKicks.com/joinnow and use the discount code "ezlisten" at checkout for $5 off your first month in the club.
This episode is also brought to you by Florida International University's online graduate degree program. Check it out at fiuonline.com.
Also, make sure to check out Ruby Receptionists. To learn more or get started, visit us online at callruby.com. Or better yet, call them at 888-340-RUBY!
You can follow the podcast on Twitter, Facebook, and Instagram at @LTPFPod or check out the website at LTPFPod.com. Bobbi-Sue can be found on Twitter at @BobbiSue. Please send us your comments and thoughts. You can also email us at LTPFPod@gmail.com.
Don't forget to subscribe to the show on Apple Podcasts, Stitcher, TuneIn Radio, and Google Play!
Podcast: Play in new window | Download | Embed