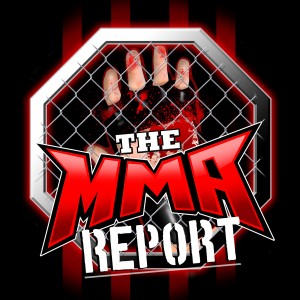 Jason Floyd and Daniel Galvan are back with a new episode of the podcast as they recap what happened last weekend in MMA at UFC 222 and Bellator 195, plus Jason has fighter interviews with Cody Stamann and Lindsey Jones.
Up first, the guys take a look back at what happened this past Saturday night at UFC 222. From Cris "Cyborg" Justino retaining the women's featherweight title, Brian Ortega becoming the first fighter to stop Frankie Edgar, and how the Sean O'Malley vs. Andre Soukhamthath played out.
While recapping what took place at UFC 222, Jason lets you hear his interview with Cody Stamann (33:13), who scored a split decision victory against Bryan Caraway. Stamann talks about the victory, when he's looking to fight next, and tells Jason which fighter on the UFC roster he would like to face next.
Following the interview with Stamann and discussing other topics related to UFC 222, the guys move their attention to what happened this past Friday night at Bellator 195 in Oklahoma. They discuss the impressive win by Darrion Caldwell and the television ratings for the fight card, which was under 500,000 viewers. Jason and Daniel discuss on what Bellator can do to improve the television ratings and answer a listener question about the Bellator television viewership.
Then after talking about Bellator and other MMA action that took place last weekend, Jason let's you hear his conversation with undefeated welterweight Lindsey Jones (1:21:34), who will be in the main event of Valor Fights 48 on March 31. Jones talks about his title eliminator bout against Robert Hale and the guys wrap up this week's podcast by talking about some of the MMA that will happen this weekend.
Thanks for listening to this week's podcast and be sure to subscribe, rate, and review the podcast.
Follow The MMA Report on Twitter and Facebook
Subscribe to the podcast on Apple Podcasts, Stitcher and Google Play
Podcast: Play in new window | Download | Embed