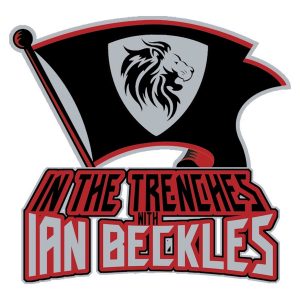 After having Mark Cook of Peter Report on last week's podcast, Ian Beckles brings in Mark's colleague Trevor Sikkema to discuss all things Tampa Bay Buccaneers and the NFL Draft.
During their nearly one hour conversation, Ian and Trevor discuss what happened this past season with the Buccaneers and why this is a critical year for the team. Other topics from their conversation include Trevor asking Ian which moves gave him the biggest issue during his playing career, Gerald McCoy being sensitive to what people think of him, why Ian does not want to hear the word "rebuilding" with the Bucs in 2018, and Trevor tells Ian which player stuck out to him at the Senior Bowl.
All of that and much more on this week's episode of "In The Trenches" and if you have a question for next week's podcast, send an email to Ian (IanBeckles@RadioInfluence.com).
Subscribe, Rate, and Review the podcast on Apple Podcasts, Stitcher, Google Play, and TuneIn Radio.
Follow Ian Beckles on Twitter: @IanBeckles
Podcast: Play in new window | Download | Embed