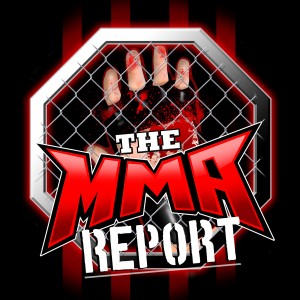 This week on "The MMA Report Podcast," Jason Floyd and Daniel Galvan take a look back at what happened last week at Bellator 194 and UFC Fight Night 126. Plus, they preview Saturday's UFC on FOX 28 and Jason has interviews with Russell Doane, Andre Soukhamthath, and Cody Stamann.
They get the podcast kicked off my taking a look at what happened last week in Connecticut at Bellator 194 and in Texas at UFC Fight Night 126. The guys recap all of the fights, answer listener questions about what happened on these two fight cards, and discuss the viewership for the Bellator fight card being under 500k viewers.
Up next, Jason and Daniel get you ready for Saturday's UFC on FOX 28 card in Orlando. Before they give their thoughts on the fights, you will hear Jason's conversation with Russell Doane (1:04:28), who will be on the preliminary card. Following the interview, Jason and Daniel discuss what they are looking forward to on this fight card and Jason will be in Orlando to take the fights in. Hear what Jason's plans are for the fights and what interest him about this fight card,
After discussing UFC on FOX 28, they talk about some of the latest news in MMA including the recent changes to the Bellator roster. They tell you if any of the cuts were surprising and have a lengthy discussion on the MMA career of former NFL defensive lineman Greg Hardy. Then they turn their attention to next week's UFC 222 as you will hear Jason's interviews with Andre Soukhamthath (1:38:50) and Cody Stamann (1:49:32).
Then in the final portion of the podcast, Jason and Daniel offer up their thoughts on a couple of fight bookings announced this week and tell you what to expect on next week's podcast.
Thanks for listening to this week's podcast and be sure to subscribe, rate, and review the podcast.
Follow The MMA Report on Twitter and Facebook
Subscribe to the podcast on Apple Podcasts, Stitcher and Google Play
Podcast: Play in new window | Download | Embed