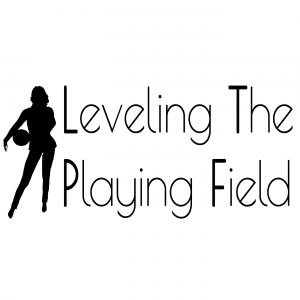 This week's guest is one of Bobbi-Sue's idols, Kathrine Switzer. Some of you may not recognize the name, but you will surely recognize the iconic photograph of her from the 1967 Boston Marathon when the race director tried to pull her off of the race course and her boyfriend blocked him. Yeah… THAT'S Kathrine Switzer. She was the first woman to run and complete the Boston Marathon as a registered participant with a bib number. Kathrine took her celebrity and worked her entire life towards the empowerment of women. First, she fought for the Boston Marathon to allow women to officially compete – it took 5 years after her race for that to happen. In 1974, she won the New York City Marathon. She started the Avon Women's Marathon Race Series, which lead to the International Olympic Committee finally bringing the women's marathon to the Olympics.
She was inducted into the National Women's Hall of Fame in 2011 for creating a social revolution by empowering women around the world through running. Her bib number, 261, has become a symbol for fearlessness among women. When she realized the power that her bib number engendered in other women, she created 261 Fearless, a non-profit organization aims to break down the barriers of geography and create a global community for women runners of all abilities to support, encourage, and inspire each other towards a positive sense of self and fearlessness. In 2017, Kathrine ran the Boston Marathon wearing the same bib number. It was the 50th anniversary of her initial race. Bobbi-Sue fan girls real hard in this episode. It was a dream come true for her.
Finally, this episode is sponsored by LifeSum. LifeSum is an app that helps people achieve healthier and happier lives. It's your body, it's your health. Your health is worth investing in. The LifeSum app helps you keep track of your health by logging meals, exercise, water intake, etc. It also gives you access to healthy eating plans based on your current lifestyle and what your goals are. Examples of some of the plans include Cleaning eating and the Ketogenic diet. They provide you with a broad range of recipes so that you never lose inspiration. LifeSum's 3-week weight loss program can help you kickstart your weight loss journey the easy way. You can even add friends on there. Want to do a challenge with me? Check it out at www.lifesum.com/ltpf.
Rating and reviewing the podcast not only helps us get heard by more people but also makes Bobbi-Sue feel good. She reads one of those reviews before the interview. Let us hear from you!
You can follow the podcast on Twitter, Facebook, and Instagram at @LTPFPod or check out the website at LTPFPod.com. Bobbi-Sue can be found on Twitter at @BobbiSue. Please send us your comments and thoughts. You can also email us at LTPFPod@gmail.com.
Don't forget to subscribe to the show on Apple Podcasts, Stitcher, TuneIn Radio, and Google Play!
Podcast: Play in new window | Download | Embed