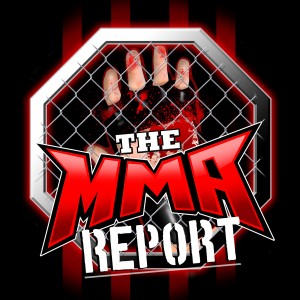 This week on "The MMA Report Podcast," Jason Floyd and Daniel Galvan recap what happened at last weekend's UFC Fight Night 125, look ahead to this weekend's UFC 221, and Jason has interviews with Ben Nguyen, Andre Fili, and Angelo Reyes.
Jason and Daniel kick off the podcast by taking a look back at what happened last weekend in Brazil at UFC Fight Night 125. They tell you there top four takeaways from the fight card, including what happened in the co-main event bout between Valentina Shevchenko and Priscila Cachoeira. After they gave their thoughts on what happened in that fight, you will hear Jason's conversation with striking coach Angelo Reyes (18:54) to give a coaches perspective on that situation. Along with giving his thoughts on all aspects of that fight, Angelo previews the female flyweight bout between Ana Julaton and Heather Hardy at next week's Bellator 194.
After hearing from Angelo, the guys recap the rest of the UFC Fight Night 125 card and tell you their thoughts on the CES MMA 48 card that took place last Friday night in Rhode Island. Then, they turn their attention to this weekend's UFC 221 fight card that will come from Australia. Before they give their thoughts on the fight card, you will hear Jason's conversation with flyweight Ben Nguyen (1:10:11). Jason chats with Ben about his fight on the UFC 221 card against Jussier Formiga and where a victory in this fight would put him in the UFC flyweight division rankings. Following the chat with Nguyen, the guys tell you their top three fights on the fight card and tell you if they plan to buy this pay-per-view.
Following all of the UFC 221 talk, Jason let's you hear his recent interview with UFC featherweight Andre Fili (1:34:31). He chats with Andre about his recent win at UFC on FOX 27 against Dennis Bermudez and what's next for him in the UFC 145 pound division. Then in the final portion of the podcast, Jason and Daniel discuss various MMA news items and answer a listeners question about recent comments made by Ben Askren on the Joe Rogan podcast.
Thanks for listening to this week's podcast and be sure to subscribe, rate, and review the podcast.
Follow The MMA Report on Twitter and Facebook
Subscribe to the podcast on Apple Podcasts, Stitcher and Google Play
Podcast: Play in new window | Download | Embed