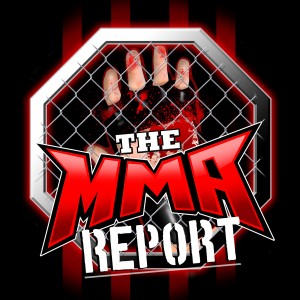 UFC 220 and Bellator 192 took place this past weekend and this week on the podcast, Jason and Daniel to recap what happened on those fights cards and look ahead to this weekend's Bellator 193 and UFC on FOX 27. Plus, Jason has interviews with Frank Camacho, Greg Rebello, JD Domengeaux, and John Sweeney about their upcoming fights.
The guys kickoff this week's podcast by discussing what happened last week at UFC 220 and Bellator 192. They tell you how they took in the fight, if anything surprised them on either fight card, the television viewership for both cards, and what's next for Stipe Miocic. Then the guys look ahead to this weekend's MMA as they preview Bellator 193 and UFC on FOX 27. While talking about UFC on FOX 27, Jason let's you hear his interview with Frank Camacho (45:22) as he previews his fight against Drew Dober.
Following the interview with Camacho and discussing the rest of the UFC on FOX 27 card, Jason introduces his interview with CES MMA heavyweight Greg Rebello (1:10:44). Greg will be fighting for the vacant CES MMA heavyweight title next Friday night against Travis Wiuff and along with previewing his fight, Greg talked about his relationship with multiple former CES MMA heavyweight champions.
Then in the final two interviews on this week's podcast, Jason chats with two fighters that will be fighting on Saturday as he speaks with JD Domengeaux and John Sweeney. Domengeaux (1:29:10) previews his fight that will take place in Louisiana, while Sweeney (1:41:01) previews his fight in South Carolina.
Thanks for listening to this week's podcast and be sure to subscribe, rate, and review the podcast.
Follow The MMA Report on Twitter and Facebook
Subscribe to the podcast on Apple Podcasts, Stitcher and Google Play
Podcast: Play in new window | Download | Embed