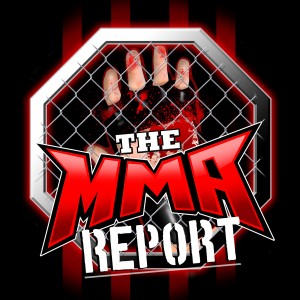 This week on The MMA Report Podcast, Jason Floyd and Daniel Galvan take a look back at last week's UFC on FOX 26 and Jason has fighter interviews with Rick Glenn, Marvin Vettori, and Brandon Girtz.
At the start of the podcast, Jason and Daniel give you their thoughts on the UFC on FOX 26 card that took place in Canada from the dominating victory by Rafael dos Anjos to the issue of weight cutting.
Along with recapping those fights, the guys tell you about some of the results from last weekend on the regional scene and tell you who there regional MMA fighter of the week is. Plus, they talk about comments made by Khabib Nurmagomedov about his weight heading into UFC 219 and the UFC bio of heavyweight Tai Tuivasa.
Up next is the interview portion of the podcast as Jason let's you hear the interviews he recently conducted with Rick Glenn, Marvin Vettori, and Brandon Girtz. Up first is Glenn (57:43) as he previews his fight next weekend at UFC 219 against Myles Jury. Then, Vettori (1:09:28) previews his UFC 219 bout against Omari Akhmedov and Girtz (1:18:51) recaps his victory over Luka Jelcic at Bellator 190 earlier this month.
Thanks for listening to this week's podcast and be sure to subscribe, rate, and review the podcast.
Follow The MMA Report on Twitter and Facebook
Subscribe to the podcast on Apple Podcasts, Stitcher and Google Play
Podcast: Play in new window | Download | Embed