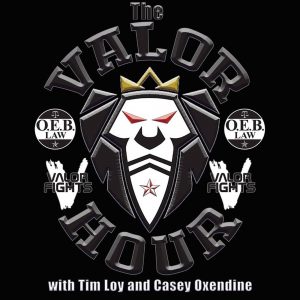 Get ready for this Saturday's Strikefest 2 as Tim Loy and Casey Oxendine are joined by a panel of guest to preview the fights that will stream live on FloCombat.
Now before they get you ready for Strikefest 2, they kick off the show by being joined by special guest co-hosts Allan Poole and Sawyer Rich to discuss what's going on in the MMA industry. Plus, Tim answers listener questions in the weekly Q&A segment and one of the question involves UFC Fight Night 123 winners Scott Holtzman and Eryk Anders.
Up next is the only interview on this week's podcast as they are joined by Phillip McGlothlin (14:01) to preview his fight against Mike Thomas on Saturday at Strikefest 2. Following the interview with McGlothlin, the guys get into the official preview (20:50) of the fight card as they are joined by Mark Laws, Chandler Cole, and Roy Sanders to break down the entire fight card.
Thanks for listening and we would appreciate if you would like, and share the podcast with your friends.
Subscribe to The Valor Hour on Apple Podcasts, Stitcher, and Google Play
Podcast: Play in new window | Download | Embed