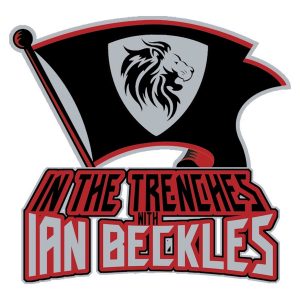 The losing streak is over for the Tampa Bay Buccaneers as they defeated the New York Jets on Sunday at Raymond James Stadium. And with the game in the record books, Ian breaks down what happened in the game from a players perspective on this week's "In The Trenches."
How did Ian grade the offense and defense? What's the difference in playing a 3-4 defense to a 4-3 defense? Did Ian like the argument on the sideline between Robert Ayers and Kwon Alexander? Find out the answers to those questions on this episode of "In The Trenches.
Plus, Ian explains why Jameis Winston sitting on the sidelines for a couple of weeks while recovering from his injury will make him a better football player and how the Buccaneers lack a special type of player at the running back position.
Subscribe, Rate, and Review the podcast on Apple Podcasts, Stitcher, Google Play, and TuneIn Radio.
Follow Ian Beckles on Twitter: @IanBeckles
Submit your question to next week's podcast by emailing Ian (IanBeckles@RadioInfluence.com)
Podcast: Play in new window | Download | Embed