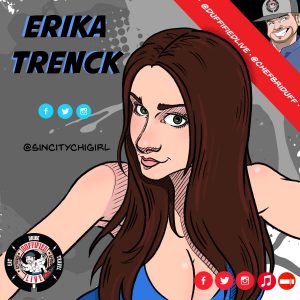 This week, Chef Brian Duffy opens the show talking about some kitchen and restaurant war stories as only he can. He shares his experiences and gives some great advice to all of those in the service industry.
Then, he is joined by professional poker player Erika Trenck. The Las Vegas resident talks about her insane Twitter experiences, her time at the poker table, Phil Ivey, and her experience during the Las Vegas shooting.
Follow Chef Brian Duffy on Twitter and on Facebook.
Check out his website to learn more about him, to find his products, and some incredible recipes!
Listen to the Duffified Live show archive on Radio Influence!
Subscribe to the show on Apple Podcasts, Stitcher, TuneIn Radio, and now on Google Play and make sure to rate and review!
Podcast: Play in new window | Download | Embed