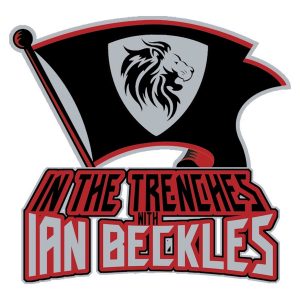 After talking about Colin Kaepernick's grievance to the NFLPA about for alleged collusion between all 32 NFL teams in not signing him, Ian delves into the debacle that was this weekend's trip to Phoenix by the Buccaneers and the injury to Jameis Winston.
At one point, the Bucs battled back from a 31-0 deficit to at least make it a close game but they ultimately fell 38-33 to an underwhelming Arizona Cardinals team. In the loss though, the big story was the injury to Winston and it's potential impact on the future of the season. Ian speculates as to what the injury is and explains what may be going on with #3.
Also, Ian takes the defense to task, the injuries that are mounting up for the team, a documentary on Mike Evans, the impact Desean Jackson is capable of having, next week's Bucs game against the Buffalo Bills, and so much more all on this week's In The Trenches!
Subscribe, Rate, and Review the podcast on Apple Podcasts, Stitcher, Google Play, and TuneIn Radio.
Follow Ian Beckles on Twitter: @IanBeckles
Submit your question to next week's podcast by emailing Ian (IanBeckles@RadioInfluence.com) your written question or submit your question in audio form.
Podcast: Play in new window | Download | Embed