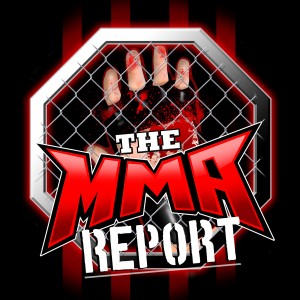 This week on The MMA Report Podcast, Jason Floyd starts off the podcast by recapping what happened last weekend at Bellator 184 and UFC 216 as he's joined by Daniel Galvan to recap what took place in Oklahoma and Las Vegas.
Following the conversation with Daniel, Jason continues the UFC 216 discussion going as he's joined by Aaron Bronsteter (37:50) of TSN to discuss being in Las Vegas last week to cover the fight card following the tragic mass shooting. Plus, Jason talks to Aaron about the return of former UFC welterweight champion Georges St-Pierre.
Speaking of UFC 216, one of the storylines surrounding the event was the weigh-ins involving Kevin Lee. Weight cutting is one of the major topics in the sport and Jason let's you hear what referee Marc Goddard had to say about the culture of weight cutting and MMA and also talks about the hearing Kurt Holobaugh had with the Nevada State Athletic Commission on Tuesday.
Then, UFC light heavyweight Devin Clark (1:11:11) comes on the podcast to preview his matchup against Jan Blachowicz at UFC Fight Night 118. Clark talks about his preparations for the fights and explains the biggest takeaways he has taken from training with former UFC light heavyweight champion Jon Jones. Following the interview with Clark, Jason talks about some of the latest news in MMA including the UFC deal with Modelo.
Up next is undefeated middleweight prospect Jordan Young (1:32:11), who will be looking to remain undefeated next week at Bellator 185 as he will take on Alec Hooben in a catchweight bout of 195 pounds. Jordan talks about getting ready for this matchup and how Hurricane Irma effected his preparation for this fight. Then after the interview, Jason touches on some of the latest Bellator news including matchups announced for Bellator 189 in December.
And in the final interview of the podcast this week, Jason is joined by David Robins (1:48:13) to preview his matchup next weekend at Valor Fights 45 against Josh Hill. During their conversation, David reveals that he actually had a recent sparring session with his opponent and talk about the potential of this being his last amateur fight.
Thanks for listening to this week's podcast and be sure to subscribe, rate, and review the podcast.
Follow The MMA Report on Twitter: @TheMMAReport
Like The MMA Report on Facebook: The MMA Report
Subscribe to The MMA Report on Apple Podcasts, Stitcher and Google Play
Podcast: Play in new window | Download | Embed