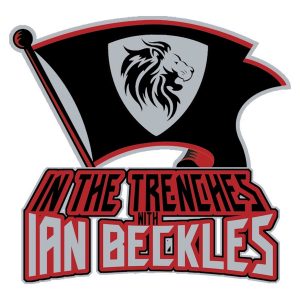 This week on In The Trenches, Ian Beckles recaps the Tampa Bay Buccaneers 25-23 victory over the New York Giants. From OJ Howard's first career touchdown reception to the play of Buccaneers quarterback Jameis Winston, Ian touches on it all.
Find out what Ian thought about the play of the offensive and defensive lines, the drop passes by multiple wide receivers and tight ends, the lack of a connection currently between Winston and Desean Jackson, Brent Grimes being a difference maker, and how the depth of this team is a concern.
Plus, Ian previews the Buccaneers game on Thursday against the New England Patriots, who will come into Tampa with a 2-2 record and are coming off a lost on Sunday against the Carolina Panthers. Ian will talk about the matchup for the Buccaneers against the Patriots and explains why you should expect to see a high scoring game on Thursday night at Raymond James Stadium.
Subscribe, Rate, and Review the podcast on Apple Podcasts, Stitcher, Google Play, and TuneIn Radio.
Follow Ian Beckles on Twitter: @IanBeckles
Submit your question to next week's podcast by emailing Ian (IanBeckles@RadioInfluence.com) your written question or submit your question in audio form.
Podcast: Play in new window | Download | Embed