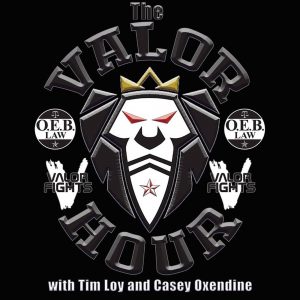 This week, Tim Loy and Casey Oxendine are joined by Allan Poole to recap and play fantasy matchmaker following the Cage Fights At The Cowboy last weekend. Where do the winners and losers go next?
They also share their thoughts on Jon Jones' failed drug test and whether or not they are surprised by it, Demetrious Johnson vs. Ray Borg being rescheduled for UFC 216 and if that fight should even be happening, UFC Fight Night 116 coming up Saturday night, their thoughts on the Canelo-GGG and so much more.
To round out the show, the guys are joined by Don Kettner, the owner of Crab Catchers in Little River, SC. He is hosting their first event, Fight Night at Crab Catchers, on October 7. He talks about the experience of hosting their first ever MMA event, the atmosphere, the fights he's pumped to see, and what you should expect that night.
Finally, new Bar Battles Cruiserweight Champ Lance Abbott joins the show to talk about stepping up on one week's notice, knocking out Jordan Ownbey, and taking the championship. He also talks about being very comfortable fighting at 225 lbs and the impact his new camp at Temple Underground Boxing has had on his career.
Follow Valor Fights on Twitter: @ValorFights
Follow Tim Loy on Twitter: @TzLoy
Follow Casey Oxendine on Twitter: @CaseyOxendine
Subscribe to The Valor Hour on Apple Podcasts, Stitcher, and Google Play
Podcast: Play in new window | Download | Embed