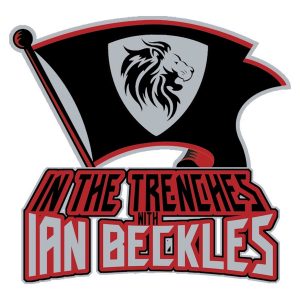 The NFL regular season starts this week and Ian Beckles gets you ready for the Tampa Bay Buccaneers game against the Miami Dolphins as he breaks down the game from a players perspective.
Now before Ian gets into his breakdown of the Buccaneers vs. Dolphins game, he touches on what's going on in Houston with Texans defensive lineman J.J. Watt and what happened this past weekend in college football.
Then he gets into the start of the NFL season and breaks down the Buccaneers vs. Dolphins game as he does through the key position battles in the game. From the Buccaneers finally having depth across the board to the weapons the Dolphins have on offense, Ian breaks down the game in a way that you do not hear anywhere else.
Subscribe, Rate, and Review the podcast on Apple Podcasts, Stitcher, Google Play, and TuneIn Radio.
Follow Ian Beckles on Twitter: @IanBeckles
Submit your question to next week's podcast by emailing Ian (IanBeckles@RadioInfluence.com) your written question or submit your question in audio form.
Podcast: Play in new window | Download | Embed