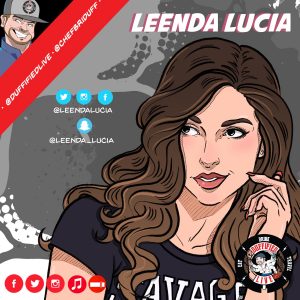 Chef Brian Duffy has an AWESOME chat with model & spokesperson Leenda Lucia about the world she lives in, dating, traveling, being a personality, and all that comes with it.
It's a candid chat about just being nice to people and the effects that it could have.
Just think…..if everybody stepped back and took a breath once in awhile….how would we look and how would we all act?
Follow Chef Brian Duffy on Twitter and on Facebook.
Check out his website to learn more about him, to find his products, and some incredible recipes!
Listen to the Duffified Live show archive on Radio Influence!
Subscribe to the show on Apple Podcasts, Stitcher, TuneIn Radio, and now on Google Play and make sure to rate and review!
Podcast: Play in new window | Download | Embed