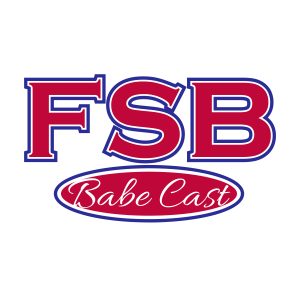 The Fabulous One is BAAAAAAAAAAAAAAAAACK!!!!!! After a bit of break to recharge, The Babe is back in full effect and she has pigskin on her mind. Namely, Colin Kaepernick. Seriously, what's going on here is insane.
Who better to chat about the Colin Kaepernick situation than William Rhoden of ESPN's "The Undefeated." The longtime columnist from the New York Times and author of "Forty Million Dollar Slave: The Rise, Fall, & Redemption Of The Black Athlete" recently wrote a phenomenal piece on The Undefeated about his opinion of the NFL blackballing Kaepernick being disgraceful. To quote Rhoden, "Collusion, not politics, is what the players and the players' association should vehemently be pushing back against."
Also, Mark Cook from PewterReport.com joins The Babe to talk about her hometown football team, the Tampa Bay Buccaneers. There is a ton of buzz around the team this preseason. Is it deserved? Is it just? Mark tells all!!!!
Follow The Fabulous Sports Babe on Twitter: @realsportsbabe
Subscribe to the show on Apple Podcasts, Stitcher, TuneIn Radio, and Google Play!
Podcast: Play in new window | Download | Embed