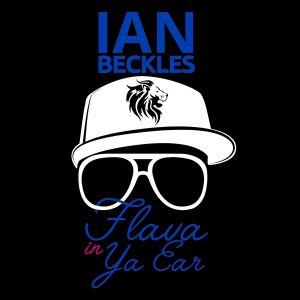 One of the biggest topics involving former NFL football players is chronic traumatic encephalopathy (CTE) and Ian Beckles starts this week's episode of "Flava In Ya Ear" by telling you about his visit with a doctor in Tampa about this. What type of questions did they ask and you may not believe the amount of true/false questions that Ian had to answer.
Speaking of the NFL, Ian talks about on of the other hot topics in the league currently, Colin Kaepernick. One of the teams linked to Kaepernick over the last two weeks is the Baltimore Ravens. Currently, the Ravens have not signed Kaepernick and Ian talks about the Ravens history with having players on their roster with domestic violence issues.
Now before Ian gets to his most popular subject to talk about on Flava In Ya Ear, he chats about OJ Simpson, Jennifer Lopez and the Chicago Cubs. Ian tells you how he can't wait to hear OJ's first interview, Lopez's relationship with Alex Rodriguez, and the Cubs giving a ring to Steve Bartman.
After discussing those three subjects, Ian gets into his favorite topic on the show, politics and Donald Trump. Since Trump took office, Ian explains how Trump never likes to admit mistakes and discuss Trump's recent take on immigration.
Follow Ian Beckles on Twitter and on Facebook.
For more information as to what Ian is up to, check out DignitaryRadio.com.
Subscribe to the show on Apple Podcasts, Stitcher, TuneIn Radio, and now on Google Play! 
Podcast: Play in new window | Download | Embed