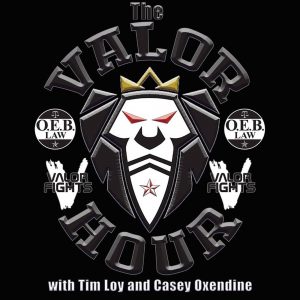 UFC 214 took place this past weekend and Tim Loy and Casey Oxendine recap the fight card at the beginning of this week's podcast. They discuss Jon Jones regaining the UFC light heavyweight title and the aftermath of Tyron Woodley's victory over Demian Maia.
After recapping UFC 214, they discuss the fight card lineup for the Bellator/Monster Energy event that will take place in Bristol, Tennessee on August 19. Also, they preview this weekend's UFC Fight Night 114 and Conflict 45, which they will be calling the Conflict card on FloCombat.
Up next is the listener Q&A segment and a listener asked Tim about being the matchmaker for the upcoming Bellator/Monster Energy fight card. Tim explains how he got this opportunity and find out which fight he thinks will be absolute fireworks.
Then the guys get into the interview portion of the podcast as they are joined by Conflict MMA matchmaker Jared Williams (28:12), Jason Faglier (45:56), Ben Sergent (55:28), and Stone Beverly (1:09:00). Williams comes on the podcast to preview his fight card this weekend and talks about some of the issues he's had to deal with in the lead up to this event. Up next is Faglier as he previews his fight in the main event of Conflict 45 on Saturday against James Dunn. After hearing from Faglier, the guys talk with Sergent about his fight against Brandon Bell in the main event of Bellator/Monster Energy event and they wrap up the show by talking with Beverly about his fight in two weeks at VFW Fights against Matthew Dotson in the main event of that fight card.
Follow Valor Fights on Twitter: @ValorFights
Follow Tim Loy on Twitter: @TzLoy
Follow Casey Oxendine on Twitter: @CaseyOxendine
Subscribe to The Valor Hour on Apple Podcasts, Stitcher, and Google Play
Podcast: Play in new window | Download | Embed