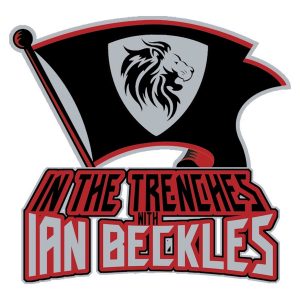 The Tampa Bay Buccaneers will report to training camp this week and on the debut episode of In The Trenches, former Buccaneers offensive lineman Ian Beckles will break down everything related to this team.
The expectations are high for the Buccaneers in 2017 and there is a ton of added pressure on this team including being on Hard Knocks, which will debut on HBO in two weeks (Tuesday, August 8 at 10 p.m. ET).
Can the Buccaneers live up to those expectations? Can Jameis Winston became an elite Quarterback? Why is the running back position becoming overrated in the NFL? Does Kwon Alexander remind Ian of another former Buccaneer defensive player? Why is Donovan Smith so important to this team and what changes with Ali Marpet in his transition from guard to center?
Ian answers all of these questions, plus gives his take on every other team in the NFL on the debut episode of In The Trenches.
Subscribe, Rate, and Review the podcast on Apple Podcasts, Stitcher, Google Play, and TuneIn Radio.
Follow Ian Beckles on Twitter: @IanBeckles
Submit your question to next week's podcast by emailing Ian (IanBeckles@RadioInfluence.com) your written question or submit your question in audio form.
Podcast: Play in new window | Download | Embed