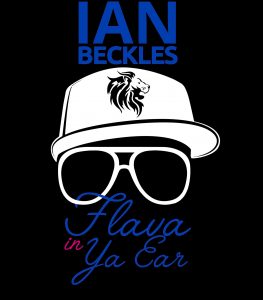 It's Friday, which means it's a new episode of Flava In Ya Ear and Ian Beckles starts this week by talking about his guy, Justin Bieber. Maybe you heard about Bieber hitting the paparazzi earlier this week in Beverly Hills and Ian shares his feelings on the paparazzi.
Speaking of cars, Ian talks about a story he saw on FOX 13 in Tampa Bay about there being a law in the state of Florida that it's legal to leave a child alone inside a vehicle. This is not Fake News, this is a real story and Ian offers up his take on the insane law.
Speaking of Florida, Ian is a resident of Tampa and you may have seen a picture that he posted on his social media accounts. He talks about the picture he took of a Garden Gnome and you may be surprised by a response he got from the picture.
Now if you listen to Flava In Ya Ear every week, you already know that Ian loves to talk about today's political landscape. In particular, President Donald Trump. This week has no shortage of news involving Trump from his tweet about transgenders in the military and his recent comments about being Presidential. Ian talk about those stories and explains why he believes that Trump has a country club mentality.
After talking about what's going on with Trump, Ian transitions over to sports and starts by talking about how former Tampa Bay Buccaneer Ronde Barber questioned the toughness of current Buccaneers defensive tackle Gerald McCoy. Earlier this week on In The Trenches, Ian talked about how McCoy needs to be great for the Buccaneers and he explains that you have to be a SOB to be a good football player. Ian also hits on two other NFL topics as he talks about the Lucky Whitehead situation and recent study of CTE and football players.
Then in the final moments of this week's podcast, Ian talks about his love for combat sports and mixed martial arts. If you were not aware, there is a big fight on Saturday night on pay-per-view as UFC 214 will be headlined by a rematch as Daniel Cormier defends the UFC light heavyweight title against former UFC champion Jon Jones and Ian tells you which fighter on the fight card he is scared of.
Thanks for listening and don't forget to subscribe and rate the show!
Follow Ian Beckles on Twitter and on Facebook.
For more information as to what Ian is up to, check out DignitaryRadio.com.
Subscribe to the show on Apple Podcasts, Stitcher, TuneIn Radio, and now on Google Play! 
Podcast: Play in new window | Download | Embed