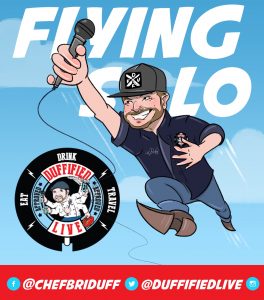 This week, Chef chats about a great week in The Outer Banks with his family and does a "current events" episode of sorts. He touches on everything from chef's sanitation to the recent Chipotle tweet with Josh Williams, who wants everything in separate containers.
Follow Chef Brian Duffy on Twitter and on Facebook.
Check out his website to learn more about him, to find his products, and some incredible recipes!
Subscribe to the show on Apple Podcasts, Stitcher, TuneIn Radio, and now on Google Play and make sure to rate and review!
Podcast: Play in new window | Download | Embed