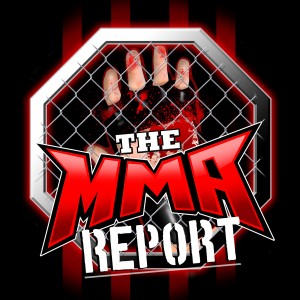 Following his win over Glover Teixeira on Sunday at UFC Fight Night 109, Alexander Gustafsson says he is rooting for Daniel Cormier to retain the UFC light heavyweight title at UFC 214 against Jon Jones and find out on this episode of The MMA Report Podcast why Jason Floyd is confused by Gustafsson's thought process.
Also on this episode of the podcast, Jason will talk about some of the latest news in fight bookings in MMA including an update on how eye pokes are handled by referees and which MMA promoter is returning to the sport with Alliance MMA.
After discussing all of the news and fight bookings in MMA, Jason has six fighter interviews as he is joined by Ben Nguyen, Miles Anstead, Chris Larsen, Adam Meredith, Garrett Gross, and Scott Ettling. Nguyen (22:53) comes on the podcast to preview his fight set for next week at UFC Fight Night 110 against Tim Elliott and explains his emotions when he learned that Joseph Benavidez had to pull out of a fight against him due to an injury. After his conversation with Nguyen, Jason turns his attention to next week's Unified MMA as he is joined by Anstead (36:40) to preview his fight against middleweight champion Brendan Kornberger in the co-main event of the fight card and Larsen (46:15) talks about looking to remain undefeated when he takes on Jared Kilkenny.
After the back to back interviews with Unified MMA 31 fighters, Jason is joined by three fighters that will be competing on Friday night in St. Louis at Shamrock FC 290. His first Shamrock FC 290 interview is with Meredith (55:30), who will be facing Chel Erwin-Davis in the main event of the fight card. Up next is Gross (1:03:09), who previews his fight against Frank Sloan and tells Jason about what has been going on during his training camp. And in the final interview, Jason talks with Ettling (1:13:15) about his bantamweight bout against Erion Zekthi.
At the end of this week's podcast, Jason tells you what you can expect to hear on Friday's episode of The MMA Report Preview Podcast as he will be joined by Daniel Galvan to preview Saturday's UFC 212.
Follow The MMA Report on Twitter: @TheMMAReport
Like The MMA Report on Facebook: The MMA Report
Subscribe to The MMA Report on iTunes, Stitcher and Google Play
Podcast: Play in new window | Download | Embed