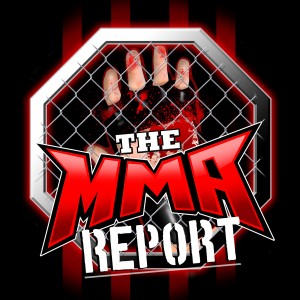 The UFC is entering the women's flyweight (125 pounds) business as the promotion revealed this week that the next season of The Ultimate Fighter will crown the inaugural UFC women's flyweight champion and Jason Floyd gives his take on what this means for MMA.
Other main topics on this week's edition of the podcast include the piece written by Ben Fowlkes of MMA Junkie about regional MMA, Kelvin Gastelum's win over Vitor Belfort being overturned to a no-contest, and Daniel Cormier's comments on the Edge and Christian podcast about Jon Jones.
On the interview portion of the podcast, Jason chats with CES MMA featherweight champion Matt Bessette (56:27) about his title defense on Friday against Rey Trujillo. Up next is Titan FC flyweight champion Jose Torres (1:09:18), who is moving up to bantamweight to challenge Titan FC champion Farkhad Sharipov in the main event of next week's Titan FC 44. After Torres interview, Jason has another Titan FC 44 interview as he is joined by DeMarques Jackson (1:22:52) to preview his fight next week against Paulo Thiago.
After chatting with Jackson, Jason turns his attention to next week's Shamrock FC 289 event as he is joined by Bobby Voelker (1:33:16) to preview his welterweight title fight against Zak Bucia in the main event of the fight card. And the final two interviews of the podcast will be with fighters competing this weekend as Karl Reed (1:45:08) comes on to preview his fight against Charles Gamble at Stellar Fights 34 on Saturday and Julien LeBlanc (1:58:04) previews his fight against Mike Kent at Prestige FC 8.
To wrap up this week's episode of The MMA Report Podcast, Jason talks about how excited he's for Saturday's UFC 211 and what you can expect on the preview podcast on Friday.
Follow The MMA Report on Twitter: @TheMMAReport
Like The MMA Report on Facebook: The MMA Report
Subscribe to The MMA Report on iTunes, Stitcher and Google Play
Podcast: Play in new window | Download | Embed