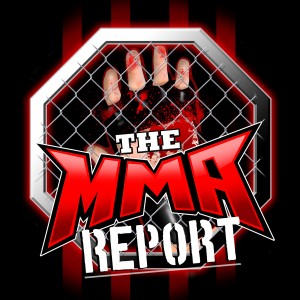 What's going on with Bellator featherweight champion Patricio "Pitbull" Freire and the Mohegan Tribe Department of Athletic Regulations? Jason Floyd has the answer to this question and explains why Pitbull and his team should pick up the phone and call Mike Mazzulli instead of explaining their side of the story in the media.
Along with discussing that news item, Jason talks about the World Series of Fighting rebranding themselves next year as the Pro Fighters League and explains why two fighters on the Battleground MMA card that he called last Friday night on FITE may be ideal options for the rebranded promotion.
Then on the interview portion of the podcast, Jason has interviews with Ben Sergent, Steve Bell, David Robins, Farkhad Sharipov, Robert Turnquest and Edir Terry. Sergent, Bell and Robins preview their fights taking place next Saturday night at Valor Fights 43: Valor vs. Warrior FC, while Sharipov, Turnquest and Terry talk about their fights taking place on May 19 at Titan FC 44.
Follow The MMA Report on Twitter: @TheMMAReport
Like The MMA Report on Facebook: The MMA Report
Subscribe to The MMA Report on iTunes, Stitcher and Google Play
Podcast: Play in new window | Download | Embed