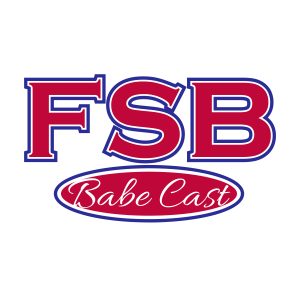 The North Carolina Tar Heels are the 2016-17 NCAA Men's Basketball Champions knocking off first time finalist Gonzaga 75-61 earlier this week. The Babe could easily talk about how great North Carolina is but the history and the story of the Gonzaga Bulldogs is one that's near fairy tale status.
Jim Meehan of The Spokesman-Review in Spokane, WA has watched this program go from unknown to "Cinderella" to absolute powerhouse. They talk about the impact that coach Mark Few has made on the program, how the Gonzaga program and their fans feel about the blown call by the referee in the Championship Game, the importance of Przemek Karnowski to this season's team, and their thoughts on how the program will rebound next season following such a painful loss.
The Babe also talks about the NFL Draft, what she's watching on TV, and so much more!
Thanks for listening and don't forget to rate and review the show on iTunes, Stitcher, TuneIn Radio, and Google Play!
Follow The Fabulous Sports Babe on Twitter: @realsportsbabe
Subscribe to the Podcast on iTunes, Stitcher, TuneIn Radio, and now Google Play!
Podcast: Play in new window | Download | Embed