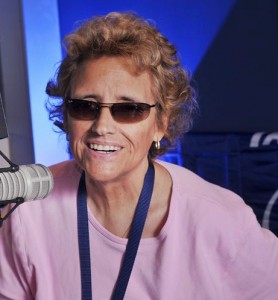 This week, The Babe is talking baseball with her old friend Suzyn Waldman, who is entering her 31st year as a broadcaster of the New York Yankees. The two discuss everything from the current state of the Yankees and what it will take to win this season (We're looking at you, Masahiro Tanaka) to the rest of the AL East and the incredible run the Cleveland Indians went on last season.
The Babe and Suzyn also discuss the David Price situation in Boston, her time at WFAN in New York, and the special bond each of them shared with the late George Steinbrenner.
Thanks for listening and don't forget to rate and review the show on iTunes and Stitcher!!!
Follow The Fabulous Sports Babe on Twitter: @realsportsbabe
Subscribe to the Podcast on iTunes and Stitcher
Podcast: Play in new window | Download | Embed