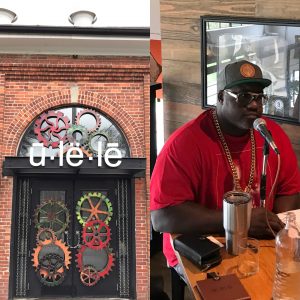 This week, Ian is visiting one of Richard Gonzmart's restaurants, Ulele. If you aren't familiar with Richard, he's a fifth generation restaurateur in the Tampa Bay area and owns the Columbia Restaurant chain, Goody Goody, Cha Cha Coconuts, and Ulele.
Jeff Houck, the Marketing and Public Relations Manager of the Gonzmart Empire, joins Ian today to talk about the concept of Ulele, Gonzmart's foresight to build in the area and the incredible story of how Richard acquired the building the Ulele sits on, their incredible food, and so much more.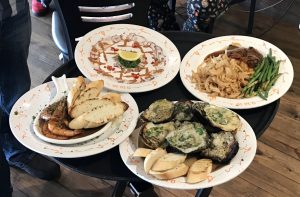 Before Jeff started with the Gonzmarts, he had been the food editor for 12 years at the Tampa Tribune. In other words, this dude knows his food. He and Ian talk about being a "foodie" in the Tampa Bay area, barbeque, and their mutual love of "Mom and Pop" treasures in the city.
Also, the guys discuss the meaning of "Let the fire kiss the meat" and their love for old school R&B and hip-hop.
So stop what your doing, 'cause Jeff's about to ruin, the boring ass podcasts that you're used to!!!
Ulele is located at 1810 N. Highland Ave. in Tampa, FL. Call (813) 999-4952 for reservations.
Follow Ian Beckles on Twitter and on Facebook.
For more information as to what Ian is up to, check out DignitaryRadio.com.
Subscribe to the show on iTunes and Stitcher and don't forget to rate and review the show!
Podcast: Play in new window | Download | Embed