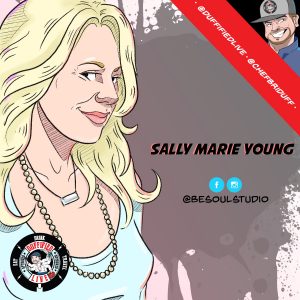 Chef Brian Duffy is doing something a little bit different this week as he gets a little spiritual with his Spiritual Advisor and Soul Stylist, Sally Marie Young of SoulStyleLife.com!
Sally has been studying Reiki, Yoga, and Life Coaching for over 20 years and currently operates a Wellness and Reiki center in the western suburbs of Philadelphia. Chef has a great chat about what Reiki is, the benefits of meditation, and the importance of living a clean and spiritually healthy lifestyle so you don't become an asshole!
Chef also discusses the need to keep true to your own brand after an odd interaction with a DJ during the Industry Night at his restaurant, Flying Fish Crafthouse in Philadelphia.
Thanks for listening and don't forget to subscribe, rate, and review the show on iTunes and Stitcher!
Follow Chef Brian Duffy on Twitter and on Facebook.
Check out his website to learn more about him, to find his products, and some incredible recipes!
Subscribe to the show on iTunes and Stitcher and don't forget to rate and review the show.
Podcast: Play in new window | Download | Embed