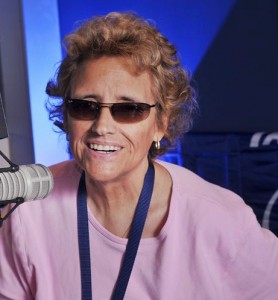 "The Professor" John Clayton of ESPN joins The Babe for an NFL Midseason Report Card. The two talk about the importance of the NFL Trade Deadline that just passed, the success of the Dallas Cowboys and whether they should stick with rookie Dak Prescott or go back to Tony Romo, if it's time for the Packers to panic, Russell Wilson's injuries, and they ask if it's time to kick dirt on the Carolina Panthers.
All of this and more on this week's Babe-Cast!
Thanks for listening and don't forget to rate and review the show on iTunes and Stitcher!
Follow The Fabulous Sports Babe on Twitter: @realsportsbabe
Subscribe to the Podcast on iTunes and Stitcher
The Fabulous Sports Babe on Radio Influence is brought to you Four Seasons Sun Rooms. To receive a brouchure, call 1-800-942-8877.
Podcast: Play in new window | Download | Embed