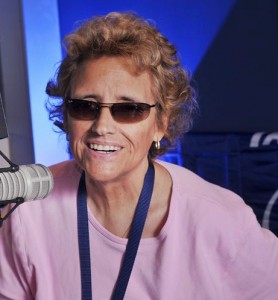 The Babe has left Highway Y in Missouri! Thank God, she escaped!
The Babe fills you in on her summer Babe-A-Palooza Tour road trip and tells you all the things that she's seen and done. From her trip to THE Ohio State University to Wheeling, WV to Amish Country, The Babe has been everywhere.
We'll leave you with this image in your head……The Babe shooting a .22. Yep, scares us, too!
Thanks for listening!
Follow The Fabulous Sports Babe on Twitter: @realsportsbabe
Subscribe to the Podcast on iTunes and Stitcher
Podcast: Play in new window | Download | Embed