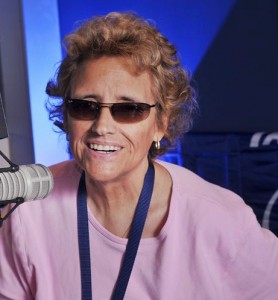 NFL super agent Leigh Steinberg's credentials speak for them self. The inspiration for the movie "Jerry Maguire" is a best selling author with his books "Winning With Integrity" and "The Agent: My 40-Year Career of Making Deals and Changing The Game."
He's been voted as one of the most powerful men in sports by multiple sports outlets, and has represented some of the most successful athletes in the world, including 8 #1 overall picks in NFL Drafts, 60 first round picks in the NFL Draft, boxing champs Oscar De La Hoya and Lennox Lewis, and multiple Olympians, and now he owns and runs Steinberg Sports and Entertainment.
This week, they chat about everything from the movie "Concussion" to the current HGH scandal to how the culture in locker rooms of pro sports has changed over the years and much more!
Follow The Fabulous Sports Babe on Twitter: @realsportsbabe
Subscribe to the Podcast on iTunes and Stitcher.
Follow Leigh Steinberg on Twitter at @leighsteinberg and at SteinbergSports.com!
Podcast: Play in new window | Download | Embed