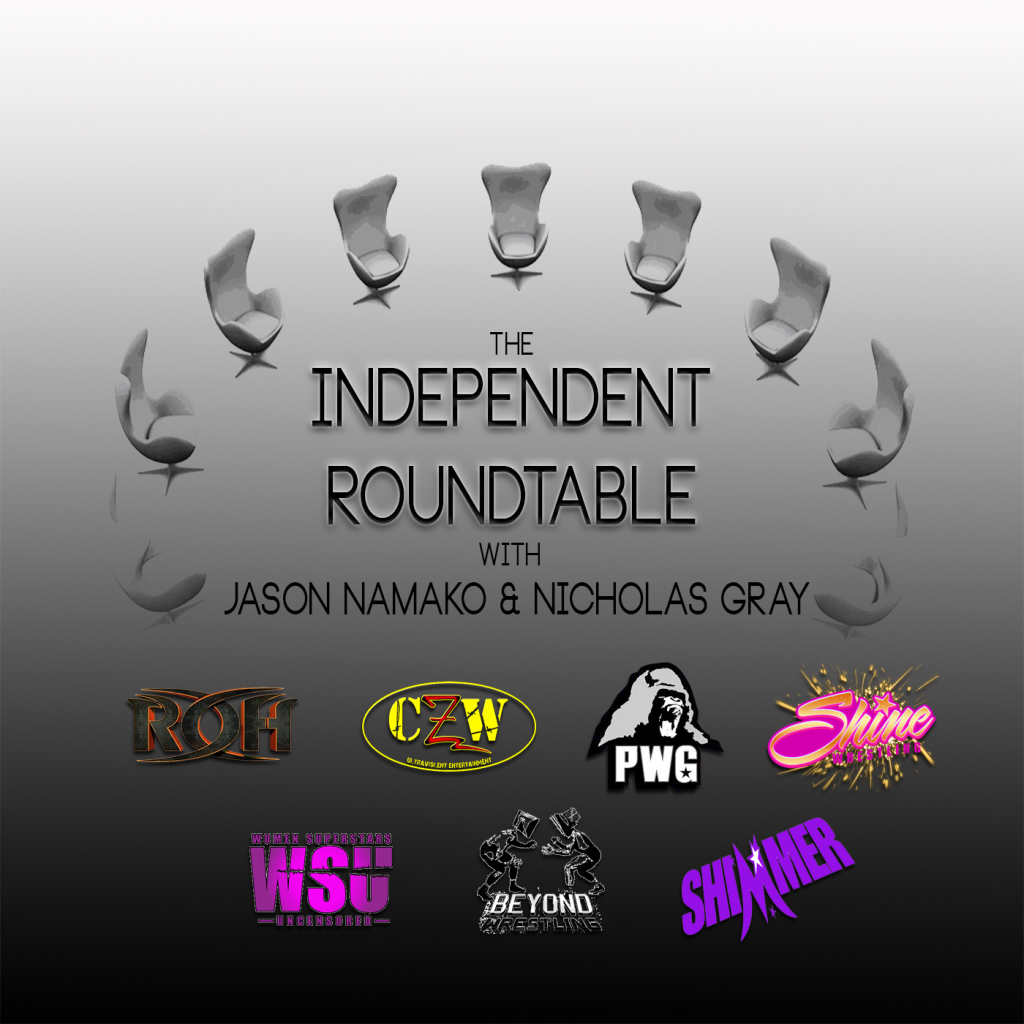 Prop up a chair, sit back and relax as Jason Namako of Wrestleview.com and Nicholas Gray bring to you your weekly look inside the world of independent pro wrestling with the Indy Roundtable. Each week, Jason and Nick review the weekly TV shows from Ring of Honor, WWE NXT and Lucha Underground, cover the latest news in the independent wrestling world, preview what's on tap for the upcoming week, review shows from indy promotions such as CZW, WSU, EVOLVE, Beyond Wrestling and others and who knows, they might go off into a random tangent here and there.
Listen to the Independent Roundtable archives on Radio Influence or subscribe to the show on Apple Podcasts, Stitcher, TuneIn Radio, or Google Play!
Follow Jason Namako and Nicholas Gray on Twitter!