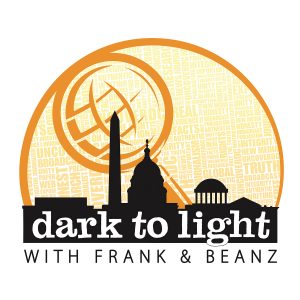 Frank rejoins the show and we meander around several different topics, such as internet outages, Canadian truckers, the government using our tax dollars to fund graphic agit-prop novels, vaccines causing HIV parallels, you know, all the things and more!
Don't miss today's show brought to you by ExpressVPN! Secure your online activity today at ExpressVPN.com/DarkToLight and get an EXTRA THREE MONTHS of ExpressVPN for FREE! Using the internet without ExpressVPN is like taking a call on a train or a bus on speaker for everyone to hear. Visit ExpressVPN.com/DarkToLight to protect yourself now.
LINKS WE DISCUSSED
Follow Tracy Beanz on Gab, CloutHub, her Linktree, and make sure to subscribe to her YouTube channel and check out her newest venture, UncoverDC.com! 
Click here if you'd like to support UncoverDC.com! Follow Frank on Twitter, subscribe to his YouTube channel, and follow his solo podcast, Quite Frankly! Click here if you'd like to support Quite Frankly!
Also, don't forget to check out and follow the Dark To Light Telegram Room! (https://t.me/DarktoLightPodcast)
Subscribe to Dark To Light With Frank & Beanz on Apple Podcasts, Stitcher, TuneIn Radio, Google Play, the iHeartRadio app, and now on Spotify!
Podcast: Play in new window | Download | Embed