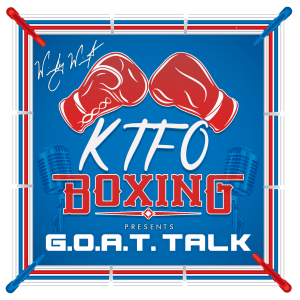 Winky sits down and has a conversation with former MLB All-Star Gary Sheffield in this episode of KTFO Boxing G.O.A.T. Talk.
Sheffield played with eight teams from 1988 to 2009, hit 500 Homeruns during his career, and won a World Series title with the New York Yankees.
Subscribe, Rate, and Review to the show on Apple Podcasts, Spotify, iHeartRadio, or Stitcher. 
Podcast: Play in new window | Download | Embed