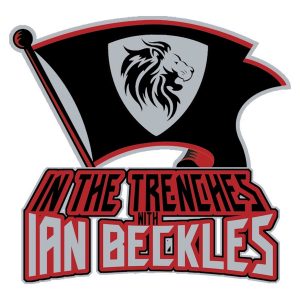 The season is over for the Tampa Bay Buccaneers following a 30-27 defeat against the Los Angeles Rams in the divisional round of the playoffs and Ian explains on this episode of In The Trenches how the Rams allowed the Buccaneers to get back into the game.
This episode of In The Trenches is sponsored by BlueChew. So if you could benefit from extra confidence when it's time to perform, BlueChew can help! And we've got a special deal for our listeners: Try BlueChew FREE when you use our promo code FLAVA at checkout–just pay $5 shipping. That's BlueChew.com, promo code FLAVA to receive your first month FREE. Visit BlueChew.com for more details and important safety information.
Thanks for downloading and listening to In The Trenches. Don't forget to show your support for the show by leaving a rating and review on Apple Podcasts.
Subscribe, Rate, and Review the podcast on Apple Podcasts, Stitcher, Google Play, TuneIn Radio, iHeartRadio app, and now on Spotify!
Have a question for Ian, send an email to IanBeckles@RadioInfluence.com.
Follow Ian on Twitter @IanBeckles and on Instagram @Ian_Beckles
Podcast: Play in new window | Download | Embed