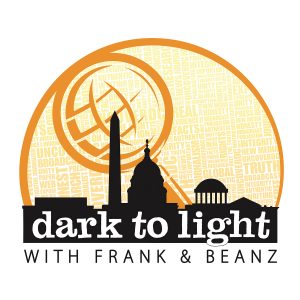 We had a super-packed show today, mostly consumed with lawsuit analysis and some strategic thinking. Firstly, Beanz wanted to take a moment to say thanks and recognize everyone who helped her family on the one-year anniversary of her house fire.
Please see the show notes for a link to a message she has for all of you. Then we move into a startling filing in the case of a J6 defendant seeking release to obtain a medical exemption from the vaccine. We then move to recent multistate litigation filed by several states regarding the CMS mandate.
From there some yelling at the ladies from The View, and finishing off with some Kyle Rittenhouse and then some Chad Pergram and Kamala Harris news. it's a passionate Wednesday show today, don't miss it.
LINKS WE DISCUSSED
Tracy's Telegram: The story of the fire
CourtListener.com: Find the credentials of Dr. McCullough here 
CitizenFreePress.com: The View 
Jack Posobiec on Twitter: Rittenhouse Evidence 
Twitter: Man escorted from hospital
NatLawReview: OSHA suspends for now 
Follow Tracy Beanz on Gab, CloutHub, her Linktree, and make sure to subscribe to her YouTube channel and check out her newest venture, UncoverDC.com! 
Click here if you'd like to support UncoverDC.com! Follow Frank on Twitter, subscribe to his YouTube channel, and follow his solo podcast, Quite Frankly! Click here if you'd like to support Quite Frankly!
Also, don't forget to check out and follow the Dark To Light Telegram Room! (https://t.me/DarktoLightPodcast)
Subscribe to Dark To Light With Frank & Beanz on Apple Podcasts, Stitcher, TuneIn Radio, Google Play, the iHeartRadio app, and now on Spotify!
Podcast: Play in new window | Download | Embed