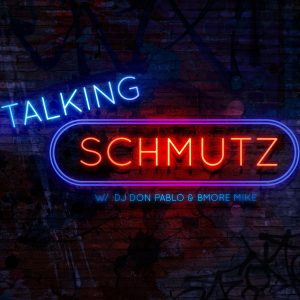 In this episode of Talking Schmutz, B-More Mike & Don Pablo chop it up with a world-class DJ…..DJ Qeys. DJ Qeys is from Tampa Bay by way of Queens, New York.
Tune in as we discuss his introduction into djing, touring with his band, and also knocking out hits in the studio. As a special treat DJ Qeys set up his turntables and went to town live on T.S.
Perception also stops by fresh off his performance at Gaspirlla to drop some heat over some tracks and tells us what he has coming up!
Subscribe, Rate, and Review the podcast on Apple Podcasts, Spotify, iHeartRadio, Stitcher, and Google Podcasts. 
Follow the show on Instagram @talkingschmutz
Podcast: Play in new window | Download | Embed